Pot-au-feu
Try and taste our cuisine, and I believe THAT YOU WILL RETURN for another gastronomic experience.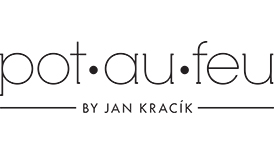 Restaurant Pot-au-feu was created to allow guests to get THE Prague dining experience at the highest level. We cook seasonal dishes using French cooking procedures, which are characterized by an emphasis on preserving the original strength and taste of food. We take pride in quality of our services and always use fresh ingrediences bought from our trusted local and European suppliers. Try our food with one of our selected wines from Europe's top wineries. Interior decor is made of natural materials such as granite, wood and leather.
Number of rooms

1

Capacity

40 seated / 60 standing

Cuisine

Czech, International, Fish & Seafood, French

Main course

395–595 Kč
accessible, no-smoking area, takes credit cards, av equipment on premises
Restaurant rooms
Main Dining Room
The interior of the restaurant Pot-au-feu is furnished for guests to feel comfortable and enjoy the gastronomic experience. The dishes are prepared with fresh, natural ingrediences. While dining, you can enjoy original paintings of Viktor Safonkine and design pieces from top quality solid oak and stone (granite Czech Lime) from leading Czech suppliers. The atmosphere is enhanced by a ceiling natural design cloud that turns and provides intimate lighting.
Seating capacity

35

Standing capacity

45